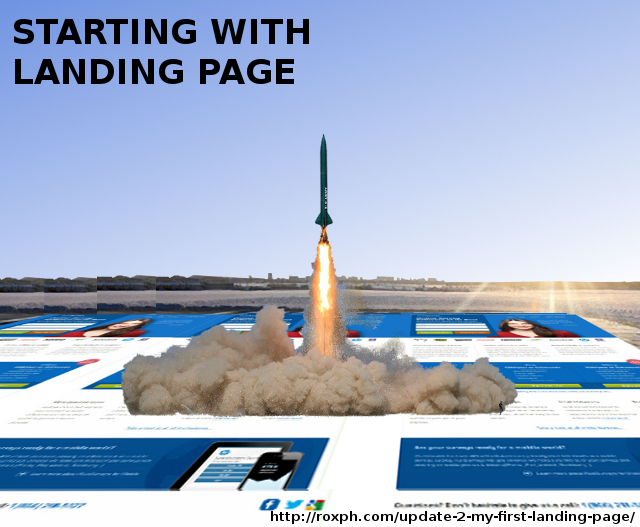 I had to fix some compatibility problems between my landing page theme and some plugins.
Next I went to install Google Analytics. I didn't find out how to install Google Analytics for each separate page. It seemed I could install it only for the whole website. So I would have to rely on the analytics for the split testing.
I installed StatCounter as well. This was also only possible for the whole site and not for separate pages.
I set up AB split testing with Google Website Optimizer which is now integrated in Google Analytics. I had my two landing page versions ready and the sales page I wanted to send my prospects to. So I went to Google Analytics. Then it was a bit complicated but with Google Help on Experiments I was able to set up the experiment. Then I switched the privacy setting in WordPress to public. With this I should be good to go.
I started to prepare my first marketing campaign which would consist mainly of article marketing. So I signed up for a couple of article directories and social bookmarking sites. For WordPress.com and Blogger.com I had accounts already.
The newbie handbook accompanying Micro Niche Finder proposed two ways to go from here. The one was just starting with the chosen niche and the other was to test two or three niches against each other. Since for the test it was writing three articles per day for each niche for 14 days I decided to go immediately for my chosen niche simply because I couldn't imagine writing 9 articles a day.
Well there was one guy recommending 50 articles a week for one niche. Obviously there are people being able to shoot out articles like a machine gun. I'm definitely not one of those.
Now I started research on my niche. I went to Ezine Articles to see what people were writing within my niche, namely dog health and healthy dog food.
I looked through a lot of articles within the pet – dog category to see what people were writing about. The articles cover a huge spectrum of topics. Dog health, food, training, breeds, diseases, care and on and on.
Since I it is possible for nearly each of those subjects to make a link to health, healthy food and dog care I had a wealth of ideas I could write my articles around.
I took a closer look on some of those articles to see how they were written and where they linked to.
The articles were generally informative (otherwise Ezine Articles wouldn't accept them) and had a resource box at the end with a strong call to action. Links were going to blogs offering certain services or to online shops.
I found a couple of sales pages but none of them were as simple as my landing page. Nevertheless I decided to start the experiment and go ahead writing articles.
First I'd write about things that I could easily do without a lot of research. I was reading dog magazines which could give me ideas for articles and in the end I had a couple of PLR articles and the lot from article directories.