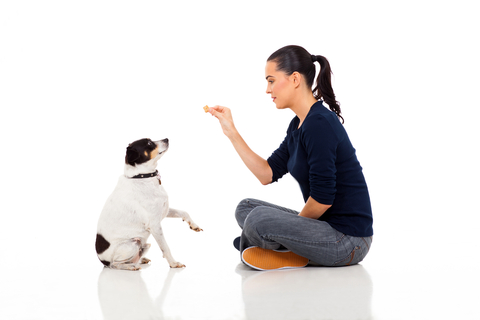 Well I think it's time for an update. As stated in my former post I wanted to test three niches against each other by posting three videos on youtube for each. For the dog training niche I had already posted three videos. In the mean time I have dropped three videos for the how to grow plants niche and three for the how to start an online marketing business niche.
Now after about two and a half weeks I got 5 views for the dogs, 7 views for the plants and 2 views for the online business.
Since I saw there was no significant difference I decided this was not the way I should go. I decided on the dog training niche to go for and give it a try.
I set up a new blog called how-to-train-a-dog-to. I made it a curation site with videos from youtube and articles found all over the internet. Then I added a couple of paragraphs unique content. You can have a look by clicking the blog name above.
I had a keyword list from my keyword research. Now I posted one to two posts each day, each post targeting one of the keywords from my list. All posts were SEO optimized of course.
During this time I was still busy tweaking the site. Up to now I didn't do any backlinking or driving traffic. And I haven't done any steps to monetize the blog. All I did was posting once or twice a day and bringing the blog to perfection.
Up to now, after about two weeks I had 24 posts and a total of 37 views. I was not able to figure out what visitors those were or where they came from. After these two weeks google and bing had crawled the site once. I didn't rank for any of my keywords.
The day before I installed syndication to facebook and twitter and today my front page. So by now the blog is nearly ready. The only thing remaining is structuring the blog properly.
Next I'll go on posting. Meanwhile I'll build in the monetization. Then I'll start backlinking and marketing.
By the way: what's about this blog here on internet marketing? I have had a total of 1720 views. Daily views werw about 25. That's about 750 views a month which is not very good of course. But keep in mind that I haven't been doing active marketing so far.
For Market Samurai there were 1112 hits and 4 sign ups for the free tool. No sales. No sales for the other programs and courses either.
I got 8 keyword on google page one and 4 on page 2. It's a pity those are all very low traffic keywords.
In conclusion the whole thing doesn't' look very promising up to now. But I keep going. One day success will arrive.